5 Kitchen Gadgets to Make Cooking Less Suck-y
If you've ever wondered how you can make cooking less of a chore, you've come to the right place. We've lined up 5 kitchen gadgets and gizmos that make cooking easier, pleasurable and quicker. Don't forget to check out even more kitchen gadgets here!
Herb Kitchen Scissors
I'm going to shout this louder for the people in the back: finely chopping fresh herbs is such a hassle! These scissors, however, are not a hassle. They're an innovative solution to make juilenning herbs a breeze.
Green Onion Growing Kit
How many times have you found yourself cooking a recipe only to realize you're missing green onions to garnish a dish? Or worse, the green onions in your fridge are wilted? Put an end to the madness with this innovative green onion growing kit so you always have fresh green onions on hand.
Milk Frother
Do you have any idea how mature and sophisticated you're going to feel frothing milk for a latte in the morning? Added bonus: you're going to save some major coin doing it yourself at home rather than hitting up the coffee shop every morning.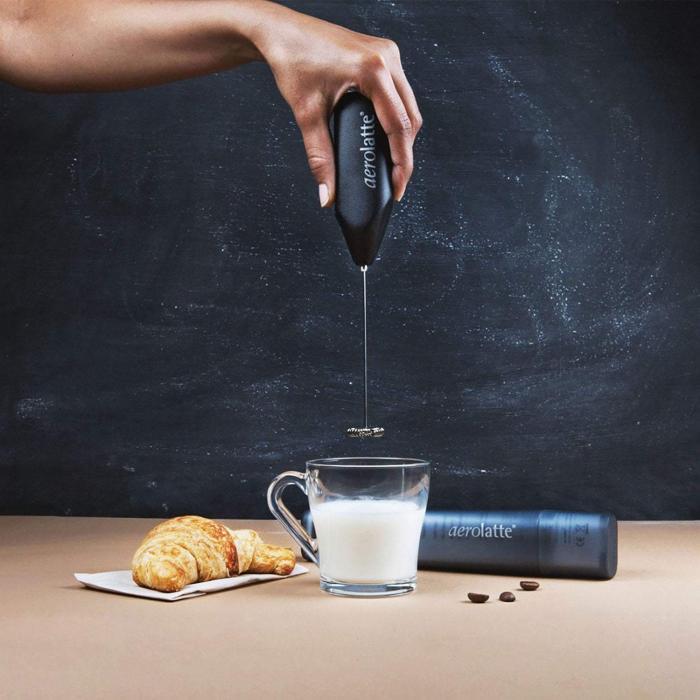 Pasta Shaped Silicone Pot Holders
When cooking pasta and eating pasta doesn't satisfy your pasta craving, you can now cook with pasta too. These adorable pasta pot holders will keep your fingertips burn-free when carrying hot pots or lids around the kitchen.
Collectible Star Trek Enterprise Pizza Cutter
Explore strange new pizzas aboard the Enterprise pizza cutter. It may not be dishwasher safe, but it's ultra sleek and will slice right through the dimensions of cheese and toppings.